TikTok has generated incredible interest in recent years and it has become one of the most popular social media platforms on the web. The sheer scale of its popularity is evident from the fact that there are about 1 billion active users on the platform that consume the wide palette of content on the app. The mini video sharing social media app enables the users to edit as well as share 15 second small videos with inbuilt filters, music, and effects. With such expansive user base, the platform offers incredible scope and opportunity for brands around the world to reach the maximum audience.
There are thousands of accounts on TikTok that upload popular content and entertaining videos for their audience. These content creators have become incredible and online celebrities based on their reach and the number of followers accrued on the social media app. The TikTok is used for uploading different types of content including comedy skits, voiceovers, song lip syncs, and other entertaining as well as informative videos.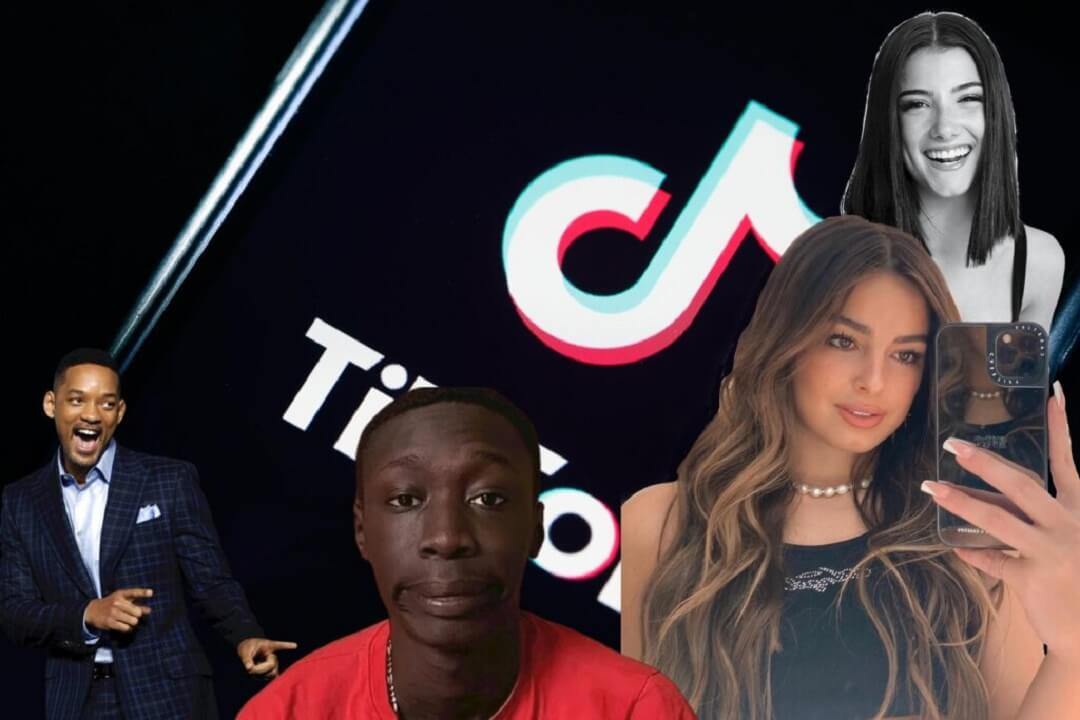 The list of most famous people on TikTok
One of the key differences between other social media apps such as Instagram, Facebook, Twitter etc. and TikTok is the fact that TikTok allows anyone with a smartphone to create entertaining videos and become famous overnight. Amongst the list of most famous people or most followed accounts on TikTok are some who were hardly known and only became popular after they became content creators on the platform.
TikTok gives a platform to people of all demographics regardless of their gender, caste, religion, nation, and color. The democratization of the platform is one of the biggest reasons why a lot of youngsters tend to gravitate towards TikTok for content creation. There are content creators from different parts of the world belonging to different demographics that have developed a loyal follower base on the platform.
The list of most famous people on TikTok keeps changing every year, however there are some accounts who have stayed in the top 10 most followed people over multiple years. Whereas there are some new entrants who have made their mark in the top 10 after becoming incredibly famous and viral on the app owing to their entertaining content. Here we will enlist the most famous or most followed accounts on TikTok according to the latest numbers in 2o21.
The top 10 most famous people on TikTok in 2021 are Charli D'Amelio, Khaban lame, Addison Rae, Bella Poarch, Zach King, Will Smith, TikTok, dixie, Spencer X, and Kimberley Loaiza.
Charli D'Amelio has 128 million followers and she is a social media personality as well as dancer based in the US. The incredible fact about Charli D'Amelio is the fact that she is still just a teenager at 17 years of age and she is already a celebrity on TikTok. Khaban Lame is the latest entrant in the top 1o most famous people on TikTok and he has already secured 2nd spot on the list. Khaban makes entertaining videos where he makes fun over-complicated life-hack videos through his trademark gesture.