After you download any Video/MP3 files from Lovetik through browsers like Chrome, Firefox, Opera Mini, Safari, Android Browser etc. By default you can find that file in a special folder named "Downloads".
Locate the Downloads folder on Windows
This is a default folder available on Windows, where all the data you download from the internet is stored. The Downloads folder is usually listed directly in the File Explorer window, but if you're having trouble locating it, refer to the instructions below.
You can also easily find your Downloads folder using File Explorer in Windows 10 or 11. First, open File Explorer and click "This PC" on the left side of the screen. Then, click "Downloads" in the list, or double-click the "Downloads" folder in the main File Explorer window area.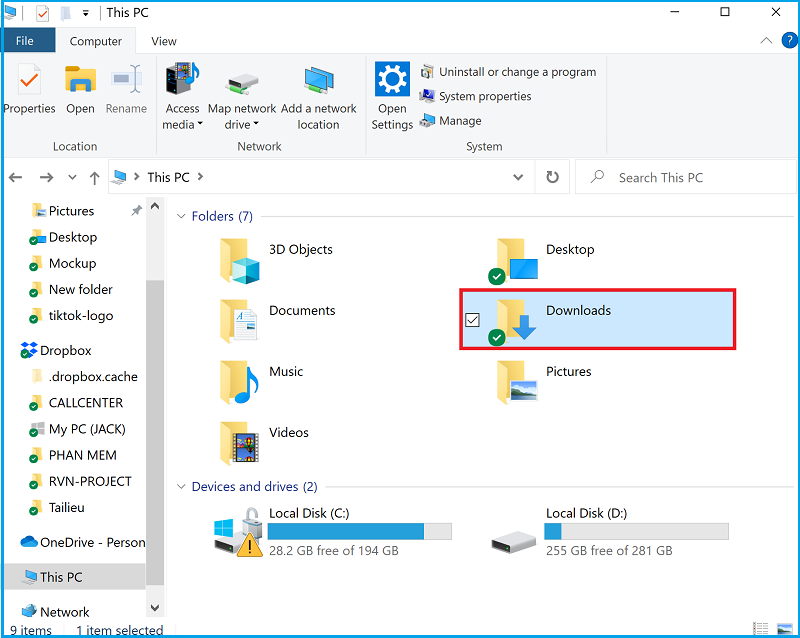 After opening the folder, you will see all the files that you have downloaded to your device listed in full. By default, most web browsers will automatically save files to this location. But of course you can choose a different file location if you want.
In case you do not find the file you downloaded in the Downloads folder, you may have lost it. In this situation, you can look in the "download history" section of your browser to find the downloaded file.
You can act as follows:
Step 1: Open a New Tab on the browser you use to download
Step 2: Click on the icon with "three dots" in the right corner of the screen, then select "Downloads"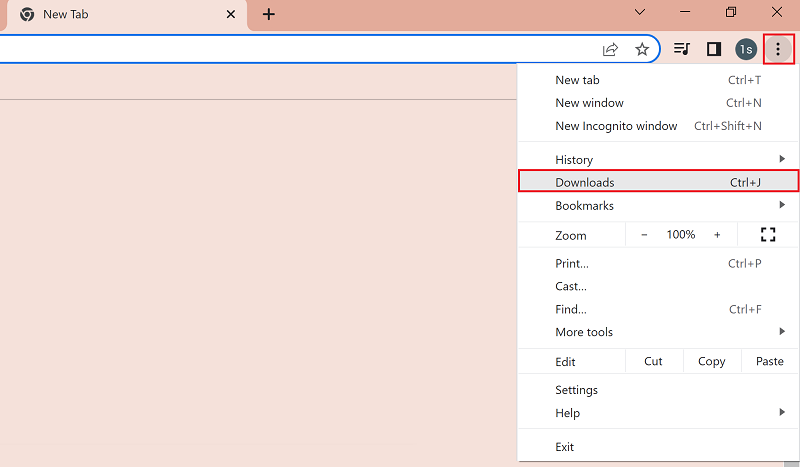 Step 3: At the new screen, click "Show in folder" to find the location of the downloaded file.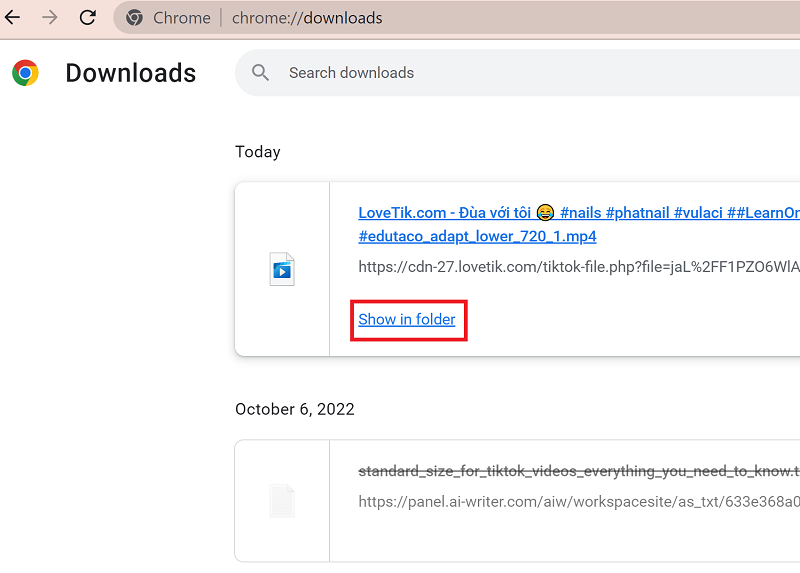 Locate downloaded files on iPhone
For iPhone phones, downloaded files are saved on a default application called "File". To find the downloaded file, do the following:
Step 1: Open the "Files" app from your iPhone
Step 2: In the Files app, select "Browse" then select "Downloads". Here you will see a list of downloaded files.
To move the downloaded file to the "Photos" section, you can see the instructions here
Locate downloaded file on Android phone
On Android phones, you can usually find downloaded MP3 and video files in the "Files" app, which in some devices may be named "File Manager".
To find the location of the downloaded file, do the following:
1. Open the "Files" or "File Manager" app from your device.
2. The files you have downloaded will be displayed. To sort by name, date, type, or size, tap More (three dots)Sort By. If you don't see "Sort by", tap the "Modified" or "Sort" icon